Project description:
During the implementation works of the 12-storey Szervita Square Building set in the fifth district of Budapest, containing offices, shops and apartments as well, our company performed all tasks from the creation of the deep foundation concept to the construction of this part, continuously managing civil engineering risks. The downtown environment required special attention, and the prevention of subsidence or deterioration was of utmost importance. For this reason, throughout the works carried out five floors deep, we used special technology to encircling the working pit, which is unique in Hungary. This method ensuring that the walls withstood the outside ground and water pressure and that no damage was caused to the surrounding, densely-built buildings.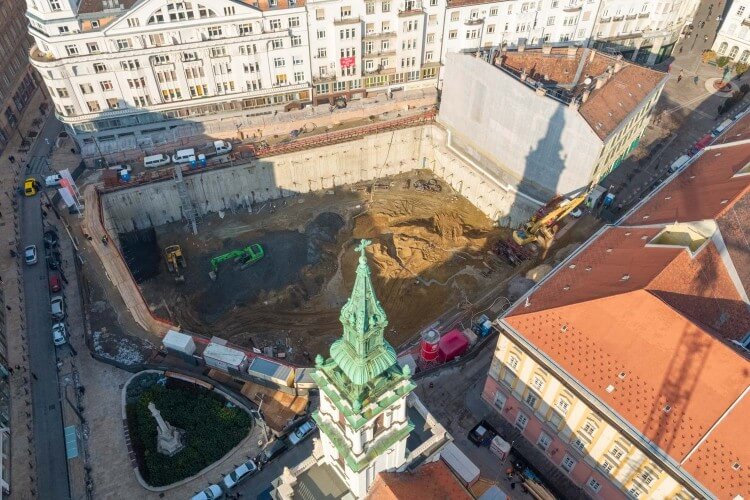 Customer:
D.V.M. Construction Kft.
Contractor:
SZ8 Ingatlanfejlesztő Befektetési Alap
Date of assignment:
2019.
Applied technology:
Working pit encircling with D-wall, ground anchor, Jet-Grouting