Project description:
The investor of Agora Budapest commissioned special deep foundation works with regards to a 136,000 m2 premium category complex containing modern offices and business premises to be built in one of the busiest streets of Budapest populated with office buildings. The encircling of the working pit and dewatering works of the Váci Street investment began in the first half of 2017. Due to the closeness of utilities and the underground line, as well as the location's nature as a busy traffic hub, we applied unique cost-effective D-wall and piling solutions, while the protection of the surrounding buildings and roads was ensured by the operation of a continuous monitoring system. After the excavation of the working pit, the project continued with piling works for the new office buildings. The deep foundation designed by us guarantees the stability of the two new blocks, including the 16-storey high Agora Tower, with more than 10 kilometres of CFA piles.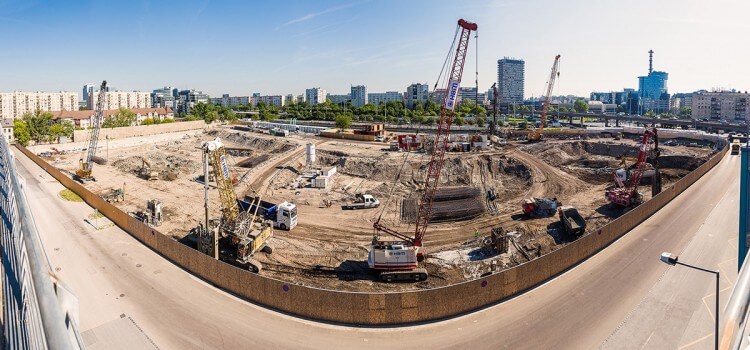 Customer:
HB Reavis Construction Hungary Kft.
Constractor:
HB Reavis Construction Hungary Kft.
Date of assignment:
2017-2018
Applied technology:
CFA piling, working pit encircling with D-wall, ground anchor