How will a global enterprise design a construction project in 25 years from now on? What should we focus on when building for the next generations? What roles shall environment protection and digitalization play in the entire context? Krisztián Kolonics, director of HBM Soletanche Bachy responsible for environment protection answered these questions in his presentation delivered during the 'Construction Industry – 2021' Conference.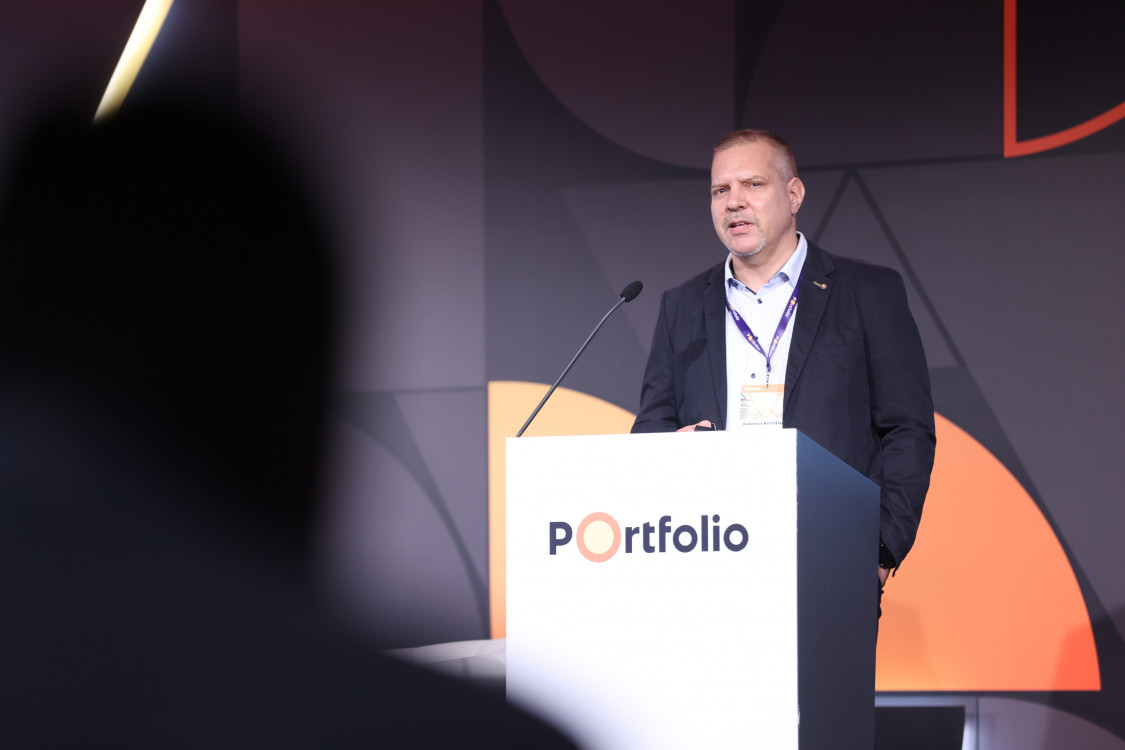 During his presentation, Krisztián Kolonics introduced a study prepared by Vinci Group, a global player in concessions and construction having a stake also in HBM, to assess the major environmental and demographic challenges envisaged until 2050. The study focused on the following areas of key importance:
Demography:in 2050, 10 billion people shall foreseeably live on our Planet, in line with the increasingly dominant process of urbanization.
Climate:careful management with and preservation of water resources: water consumption is expected to increase by 80% while 10% of the total population has no access to clean and healthy water.
Environment:the environment load caused by traveling, transport and forwarding should be taken into account because people's propensity to travel can grow by approx. 80% until 2050 accompanied by a more than fourfold increase of demand for transporting capacities.
Energy:in 2040, the utilization of renewable energy sources is expected to consume one-third of the global energy output.
What do the future clients want?
Following a discussion of sustainability issues, Krisztián Kolonics spoke about the clients' awareness of the global challenges. Such awareness can be recognized in the aspirations outlined by some developers, however, a few expectations should yet be given a clearer outline. However, it is obvious that the future buildings must be sustainable and reusable structures.
In industrial comparisons, building industry is responsible for a significant, 10%  share of the global carbon-dioxide emission. Local and global solutions are already available for reducing this value, and Mr. Kolonics added that the Group had created a work team in 2015 to initiate projects responding to the need for environmental awareness. Such projects focus on three key areas, like climate changes, resource optimization and environment preservation, which determine the key tasks to be accomplished during the next 20 to 30 years, within both the Group and HBM. The list of the existing and already completed actions includes the use of electric (hybrid) vehicles and machines, improvement of energy efficiency in office areas, decrease of fuel consumption, furthermore waste management and recycling and reduction of water consumption.
The use of concrete and cement holds immense opportunities for sustainability
In his presentation, Krisztián Kolonics highlighted that concrete, the main basic material of the building industry, is responsible for 52 % of the industry's carbon-dioxide emission.
"VINCI, our parent company, developed an alternative solution aimed at substituting cement, one of the key ingredients of concrete, in order to introduce also other additives as to reduce the currently 100% share of cement. The project titled EXEGY offers solutions reflecting different approaches and resulting in low carbon-dioxide emission. The design engineers can chose in an early phase what they need and can opt for the proper type of concrete with due regard to the strength requirements and emission rates. HBM has already started testing of environment-friendly construction materials at a site in Eastern Hungary and recorded quite encouraging experiences", explained the expert and emphasized:
We expect a turnabout in the respective shares by 2030 and to see that the low-emission concretes will satisfy some 80 to 90 percent of the demand set by constructions.
Digitalization and paperless documentation
"In many areas, the key to sustainable operations is hidden in digitalization. In addition to many examples, also the use of concrete and waste management can be supported by digital solutions, like E-concrete and Waste Marketplace, already available at the Group's level. Our parent company has introduced a digital platform suitable for choosing the best one from a predetermined list of potential suppliers, already in an early phase of the project. In addition to the disposal of waste materials, their reuse and recyclability have become critical aspects. Mr. Kolonics mentioned an example when a client imposed the "zero waste" expectation during the implementation of civil engineering work in its project located also in Eastern Hungary.
Efficiency improvement: building cladding, in a different way
At the end of his presentation Mr. Kolonics called the attention to a more appropriate method of electric power generation: the solar panel systems should be installed by fixing them to the facade, sidewalls or roofs of existing buildings and structures rather than squandering increasingly scarce green fields or agricultural lands:
"The VINCI Group offers a solution: the Activskeen® energy producing cladding can meet as much as 100 % of the building's energy demand and such energy generating panels can be installed on the top of buildings, public parking places, bicycle parking racks and bus stations", explained the director of environment protection, emphasizing that the responsibility for the next generations spurs the company on responding to the long-term demands, in order to create a more healthy and viable environment.